ThemeX Search on EVs
Companies and individuals are increasingly focused on electric vehicles (EV) to contribute to a more sustainable future. With the increased investments in the electric vehicle, which companies are most impacted? With Context Analytics (CA) ThemeX, investors can identify keywords and phrases to examine how trends impact a variety of companies across industries and sectors.
Below is an example of CA's ThemeX search engine, relating to electric vehicles seen in various types of Global Filings over the last year.

After clicking 'Search', users can see that, "electric vehicles", was mentioned in 3,746 different global filings, spanning across 2,886 companies in the past one year.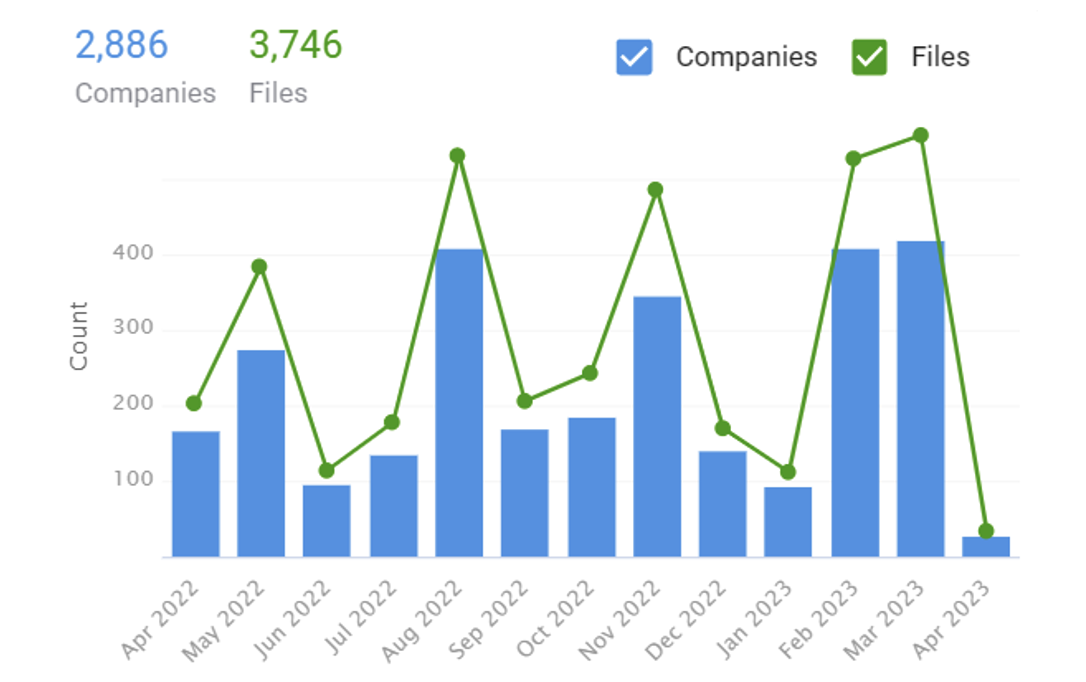 Here is a preview of companies, and the countries in which they reside, that have mentioned electric vehicles in ThemeX search engine, along with their ticker and the number of documents in which these words/phrases appear in. As you can see, the United States and Canada make up the majority of the mentions.

This is a snippet from Ford's most recent 8-K from last week. ThemeX allows investors to see the words/phrases they've inputted appear in a range of document types and in many different sections of the respective document. In this example, Ford plans to invest over $50 billion in EVs globally through 2026.

If you or your company would like to increase your returns by leveraging Context Analytics patented technology, learn more about ThemeX or our Unstructured Data Terminal, click the button below!