ThemeX Exploration of SVB Press Releases
In the third part of our SVB series we are going to use ThemeX to explore press releases related to SVB.
ThemeX allows user to identify terms of interest. Users specify filing types, ThemeX then returns companies and filings from their criteria. Below is the Silicon Valley Bank screen run over the last month.
Notice filters: SEC Filings, 8K as document type, and not including people discussing their accounts.

Below are results of the ThemeX search. Obviously, SVB is the top company. All accompanies mentioned in this report published a press release mentioning Silicon Valley Bank. Sector breakdowns are on the right.

Clicking the most recent month will drill down to individual dates (below):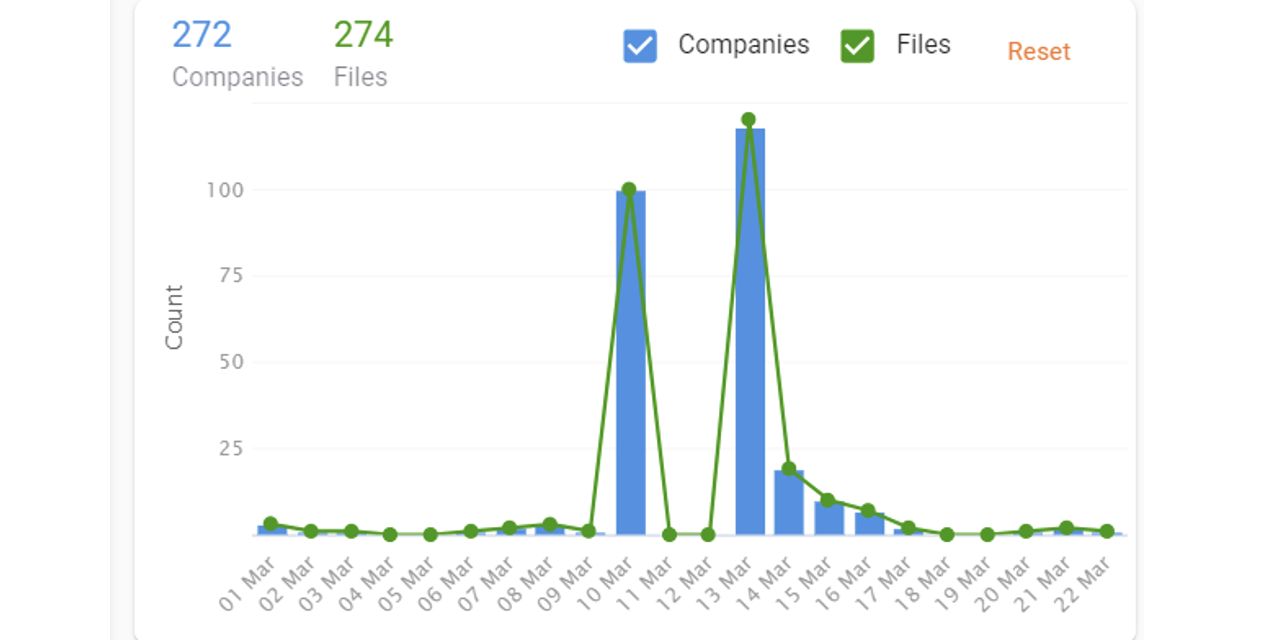 Clicking each company will show releases. Based on this data, a total of 272 companies issued a press release mentioning SVB in the last month.
For these and other screens sign up for our Unstructured Data Terminal below or ContactUs@ContextAnalytics-AI.com.